I have a special interest in adoption work as I found my mother's birth mother and reunited them. Since then I have a lengthy history of dealing with adoption cases and as such am fully aware of the emotions that will be running for all parties.
The decision to place a child for adoption is an emotionally charged situation no matter what the circumstances. Birth parents sometimes make a choice to place a child for adoption because they do not have the means to raise a child. They may be young and not have an income, or a birth family may already have many children and simply cannot afford another mouth to feed.
Placing a child for adoption is often an act of love, but many years later a child who was adopted may be curious and feel the need to find his or her birth parents. The reasons may be quite varied, from simple curiosity to specific questions about medical history. No matter what the reason biological parents choose to place a child for adoption, the day may come when an adopted child may decide to find their birth parents.
Sometimes a parent who placed a child for adoption years before reaches a point where they want to locate the child who is absent from his or her life. Again, the reasons that a biological parent placed a child for adoption in the first place are as wide-ranging as the reasons they might seek that child later.
Decisions about every aspect of adoption situations are normally fueled by profound emotion, and should be handled with the greatest care and respect. At Moratti & Associates, we take our clients' rights and privacy seriously. My personal family experience with adoption issues and my education have given me a propensity to handle adoption cases with careful consideration.
When you hire me to find a birth parent or child who was placed for adoption, I will review my findings with you.
Future contact with the person you hire me to locate will not occur until all parties are ready for that to happen.
If you have not yet obtained your pre-adoptive information, you will need to apply through Oranga Tamariki here.
Once you have that information we will commence the location process for you.
If you were adopted before 1 March 1986 and you're living in New Zealand, your birth certificate won't be sent directly to you. Instead you need to nominate an adoption counsellor who will receive it for you. You can choose either an independent counsellor or someone from the Oranga Tamariki—Ministry for Children. A list of approved counsellors is included with the form.
When your counsellor receives your birth certificate they will contact you to talk about what you'd like to do next. Their role is to give you information, assistance and support. They can't withhold any information you're entitled to, and can often give you helpful advice about how to find and contact your biological parents.
If you live outside New Zealand you don't need to choose a counsellor. Your birth certificate will be sent directly to you.
If you were adopted on or after 1 March 1986, you'll be offered counselling but you can ask for your birth certificate to be sent directly to you.
Once you have those details;
The fee to find a birth parent in New Zealand is fixed at $750+GST in advance and a balance payment of $750+GST on completion.
Please use the form below to contact me, and I guarantee your inquiry will be treated with complete confidentiality and I will respond back to you promptly.
Here is a selection of references from 'adoption' clients:
"My wife and I visited [my father] and his wife this afternoon at his home, everything went well, we were there for 3 hours.
It felt easy, they made us feel very welcome and put on afternoon tea that was so lovely of them.
[My father] answered the questions I needed to know and he kept asking me if I am coming back for more visits.
Once again I thank you so much for everything you have done to make this happen 😊"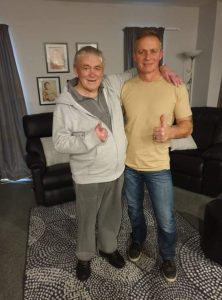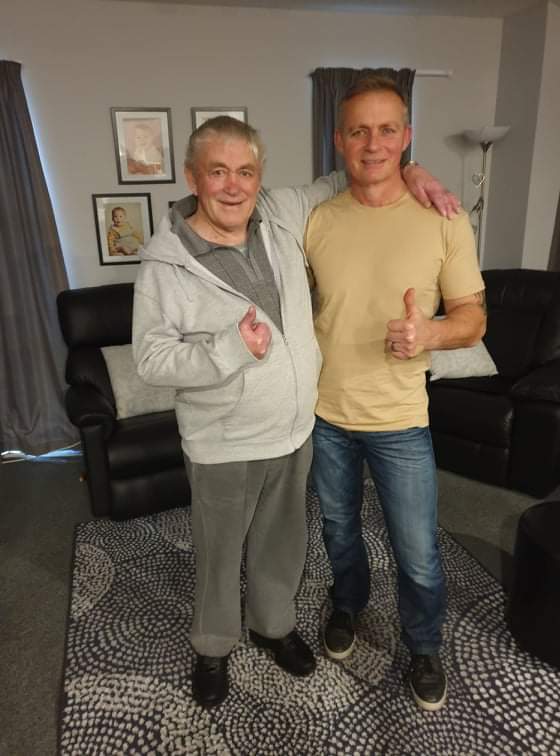 Aaron, June 2021
"I thank you for your work, your determination and perseverance. Without you I would never have found my birth mother. It was you who did not give up despite what was a near impossible mission. You also helped pave the way in making the initial approach which you did with your wonderful diplomacy and gentle care. Everything went so well from that point on. I would recommend your services to anyone who wants to deal with an intelligent, gentle and generous person who cares deeply about their work."
Debra, June 2008
"Thank you so much for tracing and contacting my birth mother. I had tried many other avenues over several years but without success so I am extremely grateful for your efforts. We have been in touch and our meeting went very well. I think it helped that you made the initial contact and 'broke the ice' in your professional and compassionate way. It was nice to know that my birth mother had been searching for me and did not know where else to go for further information to help the search. Thank you so much"
Lynne